Hi there!
How was your Easter weekend
????? Ours was pretty good. We got a lot done, we refinished our desk that we brought from the Green Project for 25 bucks & spend about 25 bucks refinishing it, we worked on the garden, and organized some stuff like, the shed & the office ( still working on).
I would like to introduce you to Maple. She is Candian, and that is why we named her Maple because the Maple leaf is on the Candian flag ( Sr. is the one who came up with the name because he is random like that. I would have never thought of Maple which is such a great name!.).Nevertheless, She was a little sad before. She was homeless. Now, she has a new look & a place to live- right in our home office! I heart her soooo much! Tell me what you think about her transformation:
Before:
We sanded her down with a rotary sander. We used grade 40 & 60.
We used Mission Oak stain & poly. yep, it's the same stain we use on almost every piece of funiture that we refinish.. I mean if it ain't broke then don't fix it..lol :)
The method we use & love is to rub in the stain in the wood with a rag. If you want to try this then make sure you use some REALLY good gloves!
After: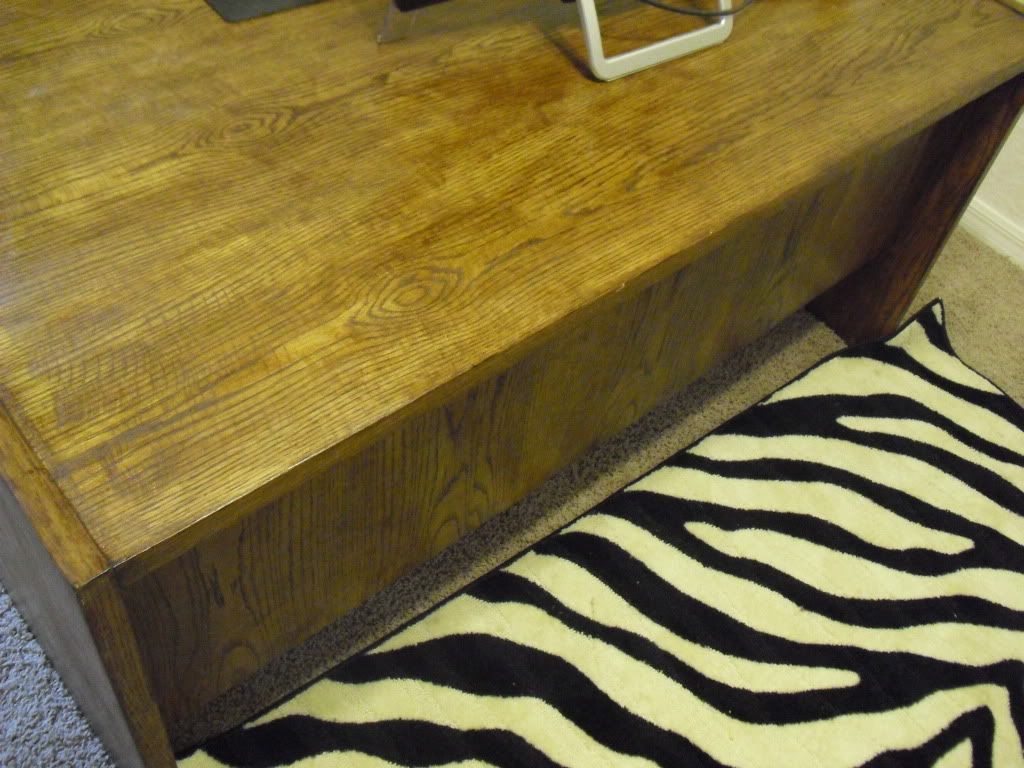 What do you think??? What have you been working on??
I will linking this to: one project at a time, before & after link party, &
savvysouthernstyle